Sandra Joy Matthews

June 29, 1945 — July 27, 2023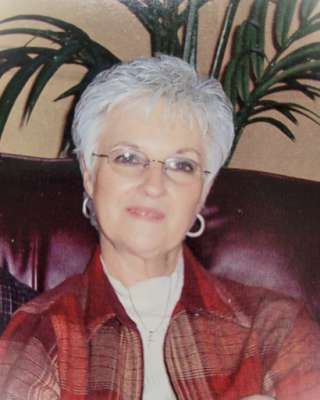 Sandra Joy Matthews, age 78, of Hernando, MS passed away on Thursday, July 27, 2023 at Baptist Reynolds Hospice House in Collierville, TN. Mrs. Matthews was born on June 29, 1945 in Bruceton, TN to the late Leonard Allen and the late Lucille Wright Allen. She was Baptist by faith.
Survived by: Husband: Jimmy Matthews of Hernando, MS, Sons: Allen (Cindy) Matthews of Hernando, MS, Dwayne (Shawn) Matthews of Hernando, MS, Jason Matthews of Corbin, KY, Aunt: Reba Wright of Paris, TN, Grandchildren: Samantha Matthews and Abigail Matthews
Visitation with the family will be on Monday, July 31, 2023 from 5:00-7:00 PM and again on Tuesday, August 1, 2023 from 11:30-12:30 PM at Oakdale Funeral Home.
Graveside services will be held on Tuesday, August 1, 2023 at 1 PM at Camden City Cemetery with Bro. Gary Greer officiating. [Source: Oakdale Funeral Home]
September 11, 1944 - March 17, 2023
Mr. Joseph Randall " Red Bear' Harrington, 78, was born on September 11, 1944, in Davidson County, TN to the late William Robert and Mary Sue Baker Harrington. He departed this life on Friday, March 17, 2023 at AHC Rehab in Paris.

Mr. Harrington was a retired conductor for CSX Railroad and in the National Guard for 9 years .
Besides his parents he was also preceded in death by his wife Patsy Ann Mullins Harrington, 2 daughters Gina Harrington Collins and Pamela Harrington, a sister Linda Gail Harrington , a brother Larry Wayne Harrington and his ex-wife and special friend Sharon Harrington.
He is survived by 2 cousins Leanne and Micheal Harrington and Nancy and Ray Edwards, a son-in-law Diamond Collins, 2 step daughters Deena (Gary) Nance and Jennifer Cronin. 6 step- grandchildren Ethan, Elizabeth, Morgan, Alli, Jordan and Kenzie.
Funeral services will be held on Monday, March 20th at 11:00 Am at Bruceton Funeral Home Chapel with burial to follow in Prospect Cemetery. Visitation will be on Sunday, March 19th from 2:00 PM until 5:00 PM and on Monday from 9:00 Am till 11:00 AM funeral service time. [Source: Bruceton Funeral Home]

Joe Neal Barker
December 23, 1977 - May 18, 2021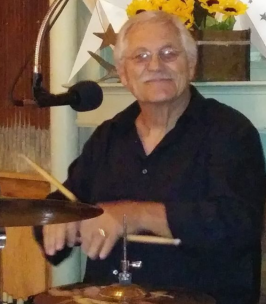 Mr. Joe Barker, age 76, of Lewisburg, died Tuesday, May 18th, 2021 at his residence. He was a native of Carroll County, the son of the late Connie Leslie and Eva Hargrove Barker. He retired from General Motors.

In addition to his parents, he was preceded in death by a brother, Ronnie (Janice) Barker.

He is survived by his wife, Karen Barker, two daughters, Rhonda Sanford, and "Allison" Rene Barker Blankenship, both of Huntingdon, Tennessee, two sons, David Barker of Murfreesboro, and Robert Barker of Lewisburg, one brother, Charles (Kay) Barker of Bruceton, Tennessee, four grandchildren and two great grandchildren.

There will be no public visitation or service following cremation.
In lieu of flowers, donations may be made to feedthechildren.org.
London Funeral Home and Crematory is assisting the family with the arrangements.